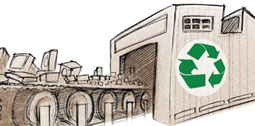 Our Organization has been designated to describe discarded electronic devices after their end of life such as Computers, Printers, Cell phones, Pagers, Photocopier, Digital camera and Music devices, Electronic toys, and Televisions etc. where everybody saw waste, we saw for the recycle – Recycle for our better tomorrow.

We are one of the most superior service provider engaged in offering services for collection, recycling and safe disposal of electrical & electronics scraps. Starting amidst the advanced and stable organizations of the industry, we provide the clients with Data Erasure, Logistic, Collection of Electronic Waste, providing Waste Management and Recycling Services.

We do effective and safe disposal and recycling of Plastic, Ferrous, and Non-Ferrous material. Our services are availed by the clients in computer hardware, electronic, and diverse manufacturing industries that use plastic, metals and alloys.

Electronic waste, e-waste, e-scrap, or Waste Electrical and Electronic Equipment (WEEE) describe loosely discarded, surplus, obsolete, or broken electrical or electronic devices. Environmental groups claim that the informal processing of electronic waste in developing countries causes serious health and pollution problems.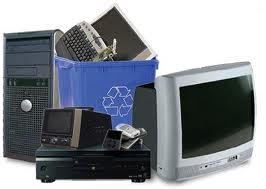 Some electronic scrap components, such as CRTs, contain contaminants such as lead, cadmium, beryllium, mercury, and brominate flame retardants. Activists claim that even in developed countries recycling and disposal of e-waste may involve significant risk to workers and communities and great care must be taken to avoid unsafe exposure in recycling operations and leaching of material such as heavy metals from landfills and incinerator ashes.

The main focus of our company is to use more and more e-waste products to change it into useful thing. It will help to save our environment. To turn this ambitious dream into a reality we are in the constant process of satisfying our clients.

We have facilities to lift the material across the country with our fully trained and dedicated team and undertake to recycle in a systematic manner under Pollution Control Board norms.

We lift the e-waste from the various generators of the e-waste, transporting them to our warehouse form there we shift to our facility where we do Segregation, Recycling of Waste of Electrical and Electronic Equipment and IT waste under environment friendly manner and keeping your data safety norms on priority and brand image on top priority.